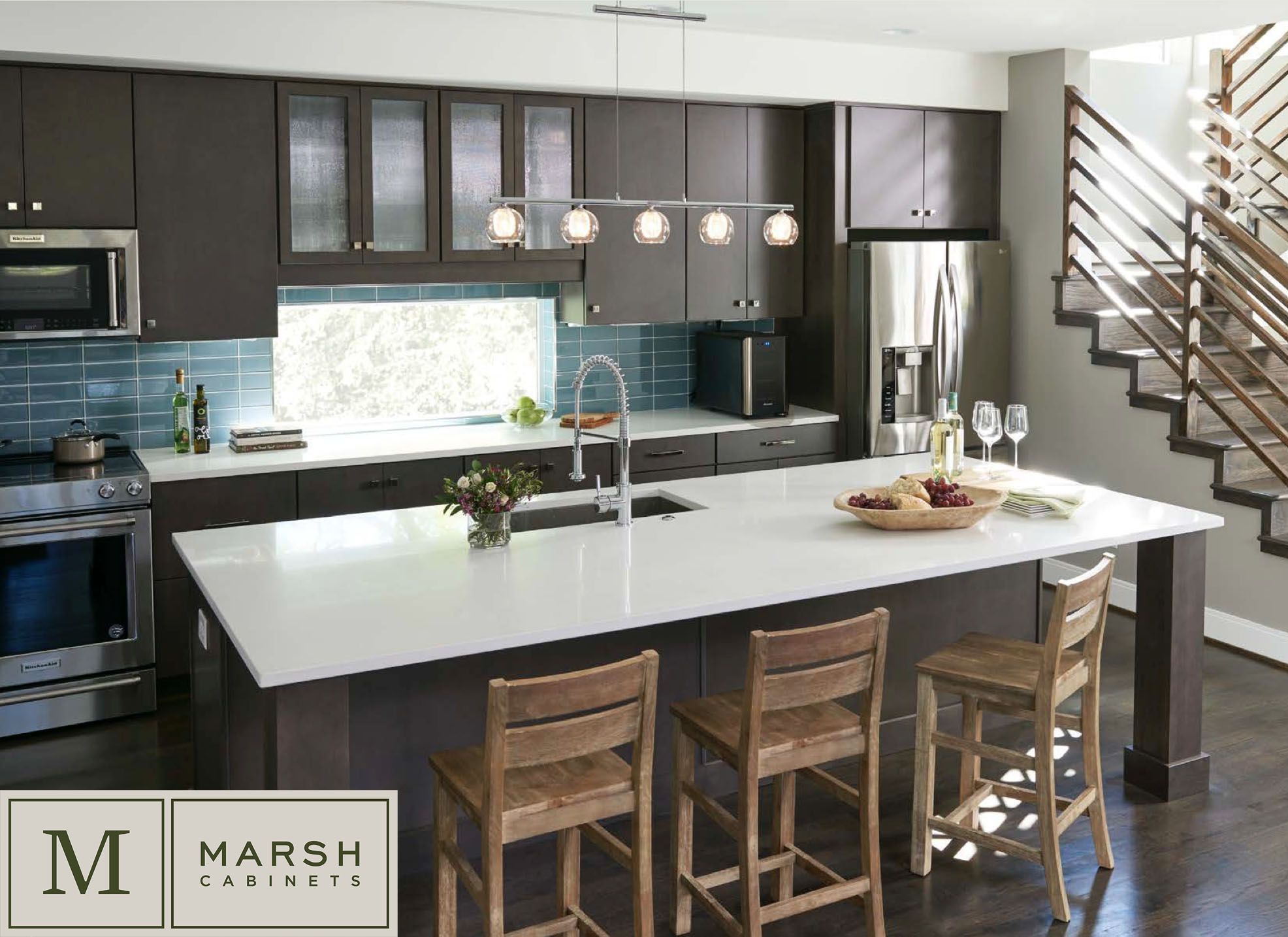 marsh furniture company
Marsh is a family-owned cabinetry manufacturer with a 100+ year legacy of innovation, reliability, and service.
As they have since 1906, Marsh continues to be committed to delivering the highest level of customer service and quality products. Marsh has the capacity and expertise to deliver a full range of kitchen and bath cabinetry you, as a kitchen and bath designer, can depend on.
Marsh offers door style combinations in Cherry, Maple, Oak, and Birch, as well as Thermofoil and Painted finishes. From single kitchens to large multi-family projects, Marsh delivers high quality cabinetry.
As a quality kitchen and bath designer, you can proudly offer an American made product in a full array of door styles, wood species and finishes that is priced to compete with the imports.
Marsh is certified by the Kitchen Cabinet Manufacturers Association (KCMA) for both product performance and environmental stewardship.
Because of these values and its commitment to vertically-integrated manufacturing, Marsh remains one of the largest independently operated and family-owned cabinet manufacturers in the United States.
Join our winning team with Marsh Furniture Company and Rave Reps!
Why be a Marsh Furniture dealer with Rave Reps?