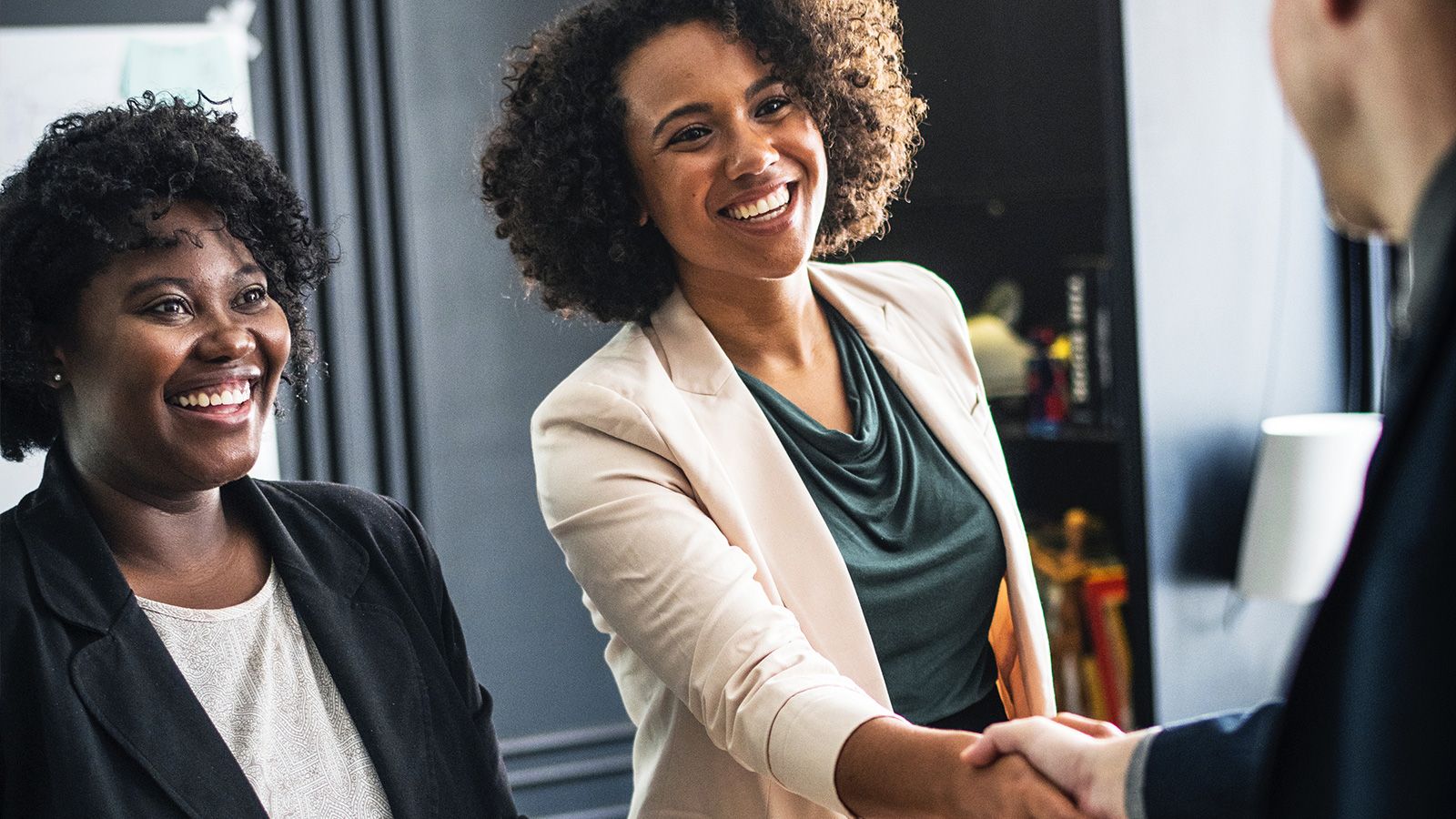 One of the biggest challenges facing all salespersons is qualifying a prospect.
There are two critical questions that must be asked: When are you planning to build or remodel and how much do you want to spend? We know that the prospects came into your showroom for a reason; but we need to determine if they are shoppers or buyers.
Shoppers are trying to gather information to get educated or to simply be entertained. If they are gathering information, they may be starting the process of building or remodeling. The reality is that people spend about 13 months from the start of the process to finally ordering a new kitchen. So, when do you want to take your time to design? In this case, start by providing the prospects information on the design process. Explain to them what is involved in designing a new kitchen. We recommend you prepare these prospects by creating an outline of the complete process. Your key to converting these prospects into clients is to educate them and then maintain a connection with them. During this process, refrain from spending too much time designing until they have set a time that they want or need the kitchen. You can give them homework: have them select appliances, decide on colors for cabinetry, counters, walls and floors. When they have completed the homework, it's a perfect time to discuss and ask for a design retainer. Turn the shopper into a buyer. You don't design for fun. You're a professional. It's how you make a living.
People looking to be entertained are dreaming about a kitchen, but really have no intention of ever buying a kitchen. Often times, they come in alone. They may fancy themselves as designers, they have no timeline and they are constantly changing their designs. Again, asking for a design retainer will most often send them packing.
Getting the timeline is the first milestone. The second qualifier is much harder, but is absolutely critical.
Getting a budget is always a chore. Prospects are always resistant to providing a budget. Why is the budget a secret? Are prospects afraid if they give you a price that's what you will charge? That's exactly what you should do. For reasons that are somewhat mystical, people are told to get multiple bids to get the best price. However, what they fail to understand is that they are asking for a price without setting detailed specifications. Consider cabinetry: Today, cabinets are available in four price categories. Let's examine each:
Entry level – Stock with few modifications and colors
Mid-Grade or Builder grade - limited customization, more SKU's and colors
Semi Custom – More doors, species and colors – Color matching available
Full Custom – Unlimited modifications, species and colors - Finest finishes
Each of these categories has a specific price point and you cannot ask for one and expect to pay for a lower category.
My recommendation is not to ask for a budget but to give the prospect a budget.
Prospects know the value of their home, but they may not know what a new kitchen should cost. Tell the prospect that studies have shown that the greatest return on their investment is to take the value of the home and invest between 8% to 12% of that value into their kitchen. Now, with that number you can gauge the prospects reactions to the price you provided. You need to explain to the prospect the details of the price and how the budget should be dispersed.
Customers today have shifted the percentage of money allocated to the three major expenses in a new kitchen. In the past, the focus was cabinetry, appliances and countertops in that order. Today, that focus has shifted, with appliances and countertops oftentimes coming before cabinetry. Appliance and quartz manufacturers have invested heavily in marketing to create brand name recognition. You should discuss any other major expenses that will be involved such as structural changes or systems upgrades.
Let's take an example: The clients, a married couple, Bob and Tina, have two children 6 and 8-years-old. They have owned a 22-year-old home for seven years valued at $400,000. The kitchen has never been remodeled. They bought the home at a great price and have already earned $65,000 in equity. They have set a budget of $40,000. They are making some minor structural changes, and the electrical system needs a major upgrade that will cost $5,500. They selected semi- custom painted white maple cabinetry costing $14,000, quartz countertops for $6,500 and an appliance package of $11,000. New floors and the tear-out and installation totaled $10,000. The grand total is $47,000, about 20% over budget because of the electrical upgrade, but slightly below the 12% recommendation.
After providing a recommended budget, it's time to watch and listen to the prospects. Were Bob and Tina comfortable with the budget or were they expecting to spend $30,000? At the very least, you have opened a dialog to discuss their budget. The key was that the designer had prepared a quote using a less expensive stone top and less expensive cabinetry with the same look and features. Discounting the electrical upgrade, they selected to keep the appliance package and downgrade the quartz top to granite, saving $1,500 and changed the cabinetry to mid-grade, saving $3,000. The new total was now $42,500. Much closer to their original budget.
With only slightly more work, the designer was able save the sale, meet the clients needs and secure the job by hitting the budget. Using this approach gives the client a comfortable way to estimate a budget. As an aside, a recent study of 1000 people visiting kitchen dealerships actually stopped the process and did not purchase a kitchen. They cited the lack of information as the primary reason for not moving forward with the process.
If these lost sales had been given this simple guidance they may have purchased a kitchen. Did the design sell the kitchen? It may have contributed, but the designer was a salesperson who studied the clients, listened, fulfilled their needs, and make a $4,000 commission that day.