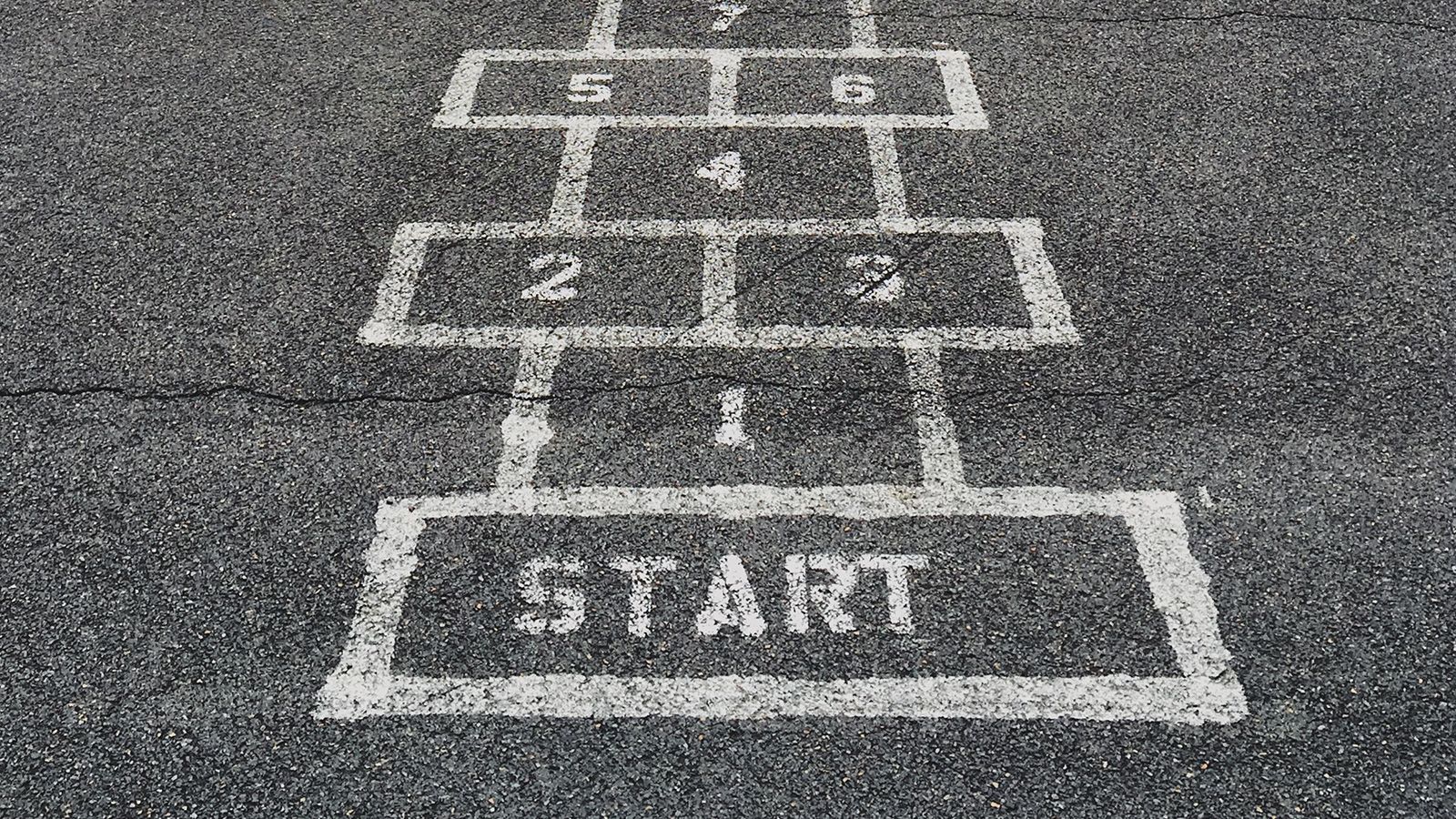 There are many items to consider as your customer's kitchen cabinets are delivered and installed in their home. While there are other documents focused on how to run an efficient job, the purpose of this one is to help keep customer expectations in line with reality and to preserve a good relationship between you and your customer. The following are items that we should all keep in mind and are also items that, if we consider them in advance, can help to keep a customer informed. Remember the adage, "tell me in advance and it's an explanation, tell me afterwards and it's an excuse." The information and suggestions we are sharing are the result of conversations and meetings with dealers across the country. We hope that this advice is helpful. If you only find one item that is helpful then we have been successful. Read 33 things to know...
Sales & Design
Location, Location, Location

Think about where the cabinetry will be used. Is inset the right choice for a humid coastal environment? Moving wood and tight reveals can necessitate semiannual hinge adjustment. Consider doors of high-density fiberboard or overlay instead.

Check The Date

Are your samples up to date? Most manufacturers date their samples with an expiration date. While a door sample may remain current the color will have aged and will have drifted from what is currently being produced. It is the dealer's responsibility to not sell from an outdated sample. Do not assume the color is correct. Color chips should never be used to confirm a client's selection. A 4" X 6" sample block is much too small to base a major decision. Color chips are great for eliminating wrong choices but should not be used for the final color selection. Color chips should be replaced at a minimum of every two years. Check the date and order replacement sets before they expire. Most manufacturer's offer sample doors or panels that will highlight what the color range and variations are to be expected. Always order a door sample for every job. While a two-year-old door sample may still be an available door style the color will not be current. Remember wood is affected by heat and light. If a sample left in a hot car or under direct sunlight the color will change.

Measure Twice…Order Once

When you measured the job were the walls checked for plumb and square? What about the floor and ceiling, are they level? Get multiple measurements of the same spans. Use a framing square in the corners for an indication of whether you may need additional trim pieces or a special countertop dimension. Return walls not being plumb might mean that cabinets don't fit and don't forget about door and window casings.

Just the Specs

Are the appliances coming from you or another source? Make sure that you have the most current appliance specifications to help avoid any cutout and clearance issues. Make sure model numbers have not changed from original order.

Be Aware

Did the customer understand and sign the finish awareness forms? Not all manufacturers require them, but most do have them. If one doesn't, make your own. These forms are for your protection.

It's The Movement

Wood moves and paint does not. Wood expands and contracts with changes in temperature and humidity. The paint, however, does not. This means that over time hairline cracks will develop wherever the wood is joined, like the joints on a wood door. Hairline cracks can appear on mitered door and mortise-and -tenon doors or even face frames and where the face frame and the end panels meet. This is normal and the customer should understand that it will happen, and it is not a defect. While it happens on stained doors as well I it is less noticeable for two reasons. The color contrast is not as obvious and while paint sits on top of the wood the stain enters the grain, so to some degree, moves with the wood.

In The Grain

On a stained door, we are usually looking for the natural beauty of the wood. Does the customer understand that, as a natural product, there will be variations in tone and appearance? Not only can a single piece of wood have different tones, but the grain pattern can also change which will change the way that the wood accepts the stain. The end-grain of a piece of wood will accept the stain differently and can often appear darker. Make sure that the customer understands that this is a part of the beauty of this natural product and not a cause for concern. This is another reason to never make a final selection from a color chip, a sample so small that cannot see the grain variations.

Solid VS Veneer

Does your customer understand that solid wood and a veneer will accept stain differently? Most manufacturers will tone the veneers to minimize this, and over time, the differences, if any, will mellow and align with each other. However, when first out of the box the homeowner may question it.

It Doesn't Align

Does the customer know that the grain patterns on each door and drawer are unique and that they are not matched? This commonly arises in a slab-doors where the grain in one door does not carry to the adjoining door or drawer, either vertically or horizontally. Each piece is unique.

Patterns In Wood

Not only can different wood species accept stain differently they can also have different patterns and wood characteristics so make sure that when reviewing samples that the details are aligned. While a wood like maple may be neutral, Cherry often has a stronger grain pattern and can have very small knots and pitch-pockets. Hickory, alder, and oak can sometimes have dramatic grain and tone variations. Does the customer understand this and know that this is possible in their kitchen?

Aging Gracefully

Explain to your clients they will have their kitchen for a very long time, and they need to know what happens to various wood species as they age. For example, Maple, Oak, Ash, and Walnut will lighten, Alder, Cherry and Hickory will darken, and Poplar will yellow. Knowing the characteristics of the wood species you carry and how they age is critical.

Taking Care

It is also good to explain that cabinetry can and will be affected by heat, light, cooking, smoking and grease. All manufacturer's provide care instructions in their specification's guides. Provide a copy to your clients.

The Shining

Cabinets are finished to a specific sheen that is higher than the final sheen. The top - coat 'flashes -off' over time. In other words, a cabinet with a desired sheen of 20 will come off the finishing line at a 28. It can come out of the box at a 24 and then take several months to tone down to the desired 20. Keep this in mind, specifically with replacement parts or cabinets added after the initial installation. Typically, the sheen is not wrong but only needs time to adjust.

Let There Be Light

The type and location of lighting can create the impression of differing sheens. Shadows in a kitchen with temporary or incomplete lighting can give the appearance of inconsistent color that will not be there when the project is finished.
Installation
Meetings With Meaning

Have the designer and the installer had a pre- installation meeting to discuss the details of the installation? Often the installer has nothing but a drawing and is left to figure out the details on-site. This interpretation may not be what the designer intended or what might have been previously communicated to the homeowner. Are the drawings and communication clear with reference to blind-cabinet placement, molding configuration and placement, hardware and appliance clearance, panel depths, or even spacing on fillers or extended stiles? If you are not responsible for the installation, make sure you have defined a clear set of responsibilities in writing.

Plumb, Level & Square

Who does the installer work for? Are they your employee, an independent contractor either chosen or recommended by you, or possibly the homeowner? Is the installer knowledgeable, skilled, and experienced? Does the installer understand their responsibilities on the job? This can include centerlines, molding configuration, cut-outs, appliance sizing and storage of doors / drawers during the installation. What about plumb, level, and square, make sure the installer uses shims and the correct fasteners.

It's In The Details

A new car being delivered to the auto dealer must be detailed before it is put on the lot. Does the installer know that he/she is responsible for detailing the cabinets? This can include the adjustment of hinges, drawer guides, hardware, and touch-up. Always get two touch-up kits, one for the installer and one for the homeowner.

Don't Delay

Keep on top of any installation issues and deal with them immediately. The longer they linger the more consternation it can create with the customer. Regular jobsite visits are crucial during the installation and can help head-off costly errors and delays.
Shipping, Handling, and Storage
Inspection Timing

Always inspect the cabinets upon receipt. Shipping companies allow only 30 days to make a damage claim. That's 30 days from the manufacturer to shipper. In other words, if there is something damaged, the manufacturer needs to know in just a few weeks to make the claim in a timely fashion. After 30 days the shipper will disclaim responsibility for shipping damage.

Take Note

If something looks damaged during delivery note it on the bill of lading. Note if the condition of the cartons indicate mishandling? Take photos. Knowing of damage early also helps to keep the job on schedule instead of waiting for a replacement. Many cross-dockers will call you if they see damaged cartons when receiving cabinetry.

Not A Drag

Manufacturer's run quality checks at the multiple stages in the cabinet-building process. At the end of the assembly process manufacturers will run a final quality check before the cabinets are packaged. They are checked against the order for specifications, manufacturer's standards for finish, hardware functionality, and defects. This typically happens on the assembly line, not on the shop floor. Cabinetry is generally bench-built and travels via a conveyor to final inspection and directly to the packaging station. It is important to remember that quality standards and measurements do vary by manufacturer.

Can It Be Fixed

If a cabinet is damaged, is it repairable? For example, a damaged end-panel may only require a ¼" finished panel to provide a satisfactory repair and keep the project on schedule. If a case is broken beyond repair, can the drawer or door be reused? If an end panel is damaged or defective a skin may be the answer. But do not expect the manufacturer to provide skins for every exposed end at no charge.

Smile for the Camera

Photographs are not worth a thousand words; they are worth a lot more! Take pictures. Most manufacturers will not want a damaged piece back but will insist on visual evidence. Even if in doubt, take pictures, today, everyone carries a camera! Include something in the picture of a known size to lend scale. Placing a coin on a door, for example, is a great tool for this.

Carry The Load

Does the delivery driver and installer have help in handling the cabinets? The damage rate is higher with large cabinets, since one individual is often trying to wrestle the cabinet alone. A utility cabinet or a lazy-susan cabinet is unwieldy size and can weigh over 100 pounds. Should the installer or delivery driver have some help or do you want to wait a few weeks before you can begin because the lazy-susan cabinet was dropped? Can you get that long vanity or tall cabinet up the stairs? Are the doors and openings in the home big enough to allow access for the lazy-susan and is the ceiling high enough to stand a tall cabinet with an attached toe-kick?

Helping Hands

Think about how the cabinets are being delivered. Is it coming to your warehouse or to a cross-docker before jobsite delivery? How many times is it being handled and by how many people? The more people helping, and the fewer times handled, the better. We have found that using cross -dockers who specialize in cabinet delivery minimize damages. Avoid common carrier if you have a choice.

Storage Wars

How and where and for how long is the kitchen being stored? There can be wide variations in temperature and humidity in storage conditions and cabinets must be allowed to acclimate. A cabinet typically leaves the manufacturer in a factory in the 60 to 75 degree and 35% to 45% humidity range. It might then go into a truck and be on the road at 5 or 100 degrees and humidity anywhere from 20 to 80 percent. Cabinets will react to these varied conditions and must be allowed to acclimate to the conditions of the home. This takes time and your clients need to understand this up-front.
Other Considerations
Warped

A word about warped doors. While doors can and do warp, a fair amount of perceived warpage is the result of the cabinet not being installed flush, square, and plumb. Walls are often not straight and plumb, so proper use of shims in an installation is critical. Often a warped door needs time to acclimate, and it will "square-up" as it acclimates to the environment of the home.

The Test

Most manufacturers consider ¼" to be acceptable and will not warrantee the door. When your cabinet rep says that we should just wait and see it is to give the door this needed time. The true test for warpage is not to try to adjust the hinges until you can't, but to lay the door face down (carefully you can't have the bumpers in the way) on a verified flat surface and see how the corners touch. Six-way adjustable hinges allow for up to ¼" adjustment.

Warranty Details

Was the customer given a copy of the factory warranty? Warranties, regardless of length are limited to the replacement of materials only and specifically exclude claims for labor, delays, or inconvenience.

It's In The Details

When a replacement does need to be ordered, the factory will need all of the details (and pictures). Leaving out vital information (i.e., original order number, wood specie, finish, door style, reason) will only slow down the process. Don't ask the factory to guess – the good ones won't and will toss it back to you. Double check the shipping information. If you receive cabinets at a cross-docker and order a replacement door, make sure that the door is shipping to your office or showroom and not the cross-docker.

Check Before You Go

When a replacement piece arrives double-check it first for condition, and then for correct size, style, specie, color, etc., before it goes to the jobsite. No one likes unnecessary trips to the jobsite.

What Time Is It

Check all factory acknowledgements in a timely fashion. These are for you, not the factory. The best time to catch an error is before the product is made, not after it delivers.

Rep Rap

Your manufacturers' rep is your factory eyes in the field. Your rep does not have the authority to make a decision for your client but to report back to the factory the conditions noted. Your customer may not get the on-the-spot decision and so should understand this.